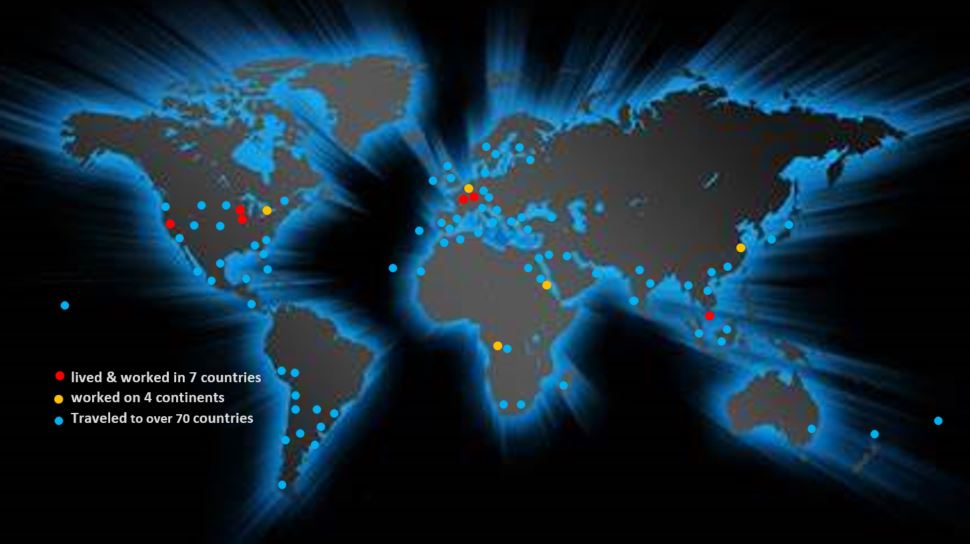 Traveling with a purpose….Led international project teams:
Chiron B4/ Novartis consultants between San Francisco, Mexico City, Toronto and China
ECP1 Singapore team in San Francisco, South Carolina, Singapore and Europe
Lucas Arts 4D communication with George Lucas while on film location in New Zealand
Roche Africa Strategy Team with vendors in Sub-Saharan Africa
Global access program for Roche Cervical Cancer screening program in Kenya
Board of Directors for an HIV Orphanage and School in Addis Ababa, Ethiopia
CMContinuum to connect Genentech & Roche's international manufacturing network
Global Regulatory Complexity Project for international dossier alignment at Roche
Set up of a CAPEX Bio PMO for BI Biberach, Vienna, Shanghai & Fremont, CA
ISPE International Board of Directors – meetings & conferences on 3 Continents
Published a book in 2010 called World Playground featuring children I met on my travels around the world. I lived with families from a remote island in Fiji to the last remaining headhunter tribe in Borneo. Wherever I travel, I try to engage with the locals, even on business. While living in Singapore, I cycled with the Australian-New Zealand team representing 25 different nationalities.